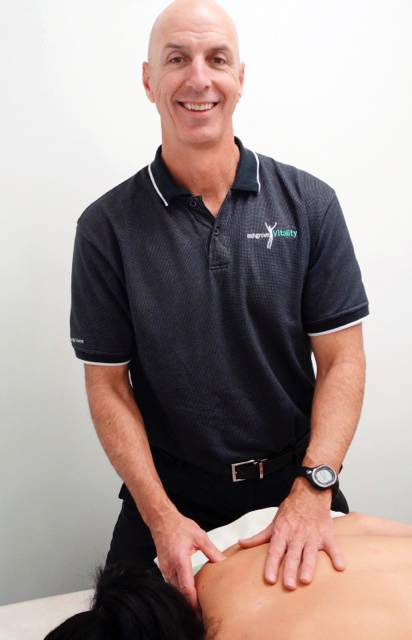 I've been working in the health industry since 1987, which equates to over 27 years and around 45,000 treatments.
At school I loved Anatomy and learning how the muscles worked in the body. When I won a Baseball Scholarship at a college in America I decided to study Physiotherapy. I thought if I couldn't make it myself as a Professional player, then maybe I could help others in the sport to stay fit and injury free.
After two years, and making the Dean's List, I returned home and changed my course of study to Acupuncture. A year later I went back to America and played over 100 games of semi professional baseball in Chicago. After missing out on a professional contract, I returned to Brisbane determined to become the best sports Acupuncturist in Australia.
I continued playing ball in Australia and co-captained the Australian Baseball team to the1988 Seoul Olympics; a highlight of my sporting career. In all I represented Australia for over ten years and played in Japan, Korea, Taiwan, America and Canada. I retired from competitive baseball in 1994 on a high note as member of the Brisbane Bandits, victorious in their first National Championship in the Australian Baseball League.
In my practice and continuing study I have devoted myself to understanding how the body works and have come to understand the core principle that the body was designed to be healthy. If we treat it right then it will heal anything!
I have a passion for making people well, firstly by treating their sporting injuries and musclo skeletal pain but also by addressing internal health and weight loss issues. These are two things that are critical to your health and will prevent you from ever achieving true health and vitality.
I've come to understand that it's not only about being lean, fit and active but also being less stressed, more creative and confident and more energetic. This will ensure you're able to work longer and more productively and have energy leftover for the people you love.
Yours in health,
Tony